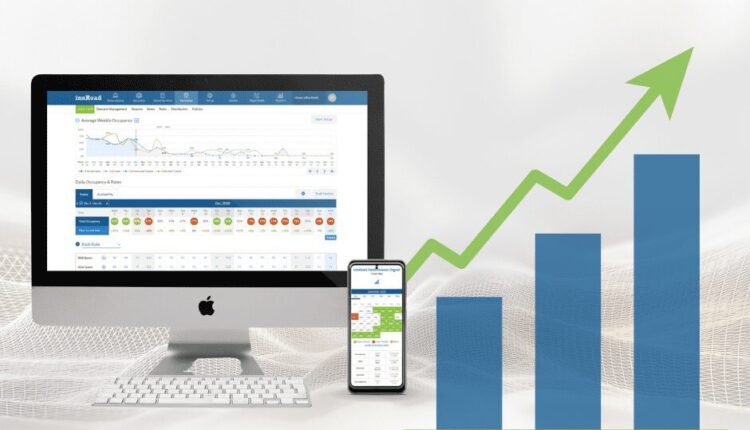 Features of the Best Hotel Property Management Software
Property management software for Hotels and Resorts is a must-have for any hotel. Even if you own a few properties, the property management software will help you save time and money.
Property management software is a comprehensive solution that helps manage all aspects of your hotel business. It allows you to manage booking, cleaning, accounting, and maintenance work. It can also be integrated with other systems like POS (Point of Sale), billing, and CRM (Customer Relationship Management) solutions. This makes it easier for you to manage all your departments from a single platform.
The following are some of the features of hotel PMS:
Manage bookings – The booking module allows you to manage your reservations in real-time. You can view cancellations, changes, and rescheduling in an easy-to-use interface and create reports on the same data.
Manage rooms – The room booking module allows you to view available rooms and their prices on an interactive map or table form, making it easy for guests to find out which room they want without having to call reception or wait in line. You can also see availability at specific times of the day based on the date.
Accounting and budgeting– Property management software offers easy-to-use accounting, budgeting, and reporting tools that help hotel owners keep track of their business transactions. The software also allows you to track your expenses, earn money from your investments and manage payroll in a single platform. This helps you save time and money by ensuring that your employees get paid on time and that you don't miss out on tax deductions or other benefits due to late payments.
Expenses tracking- You don't want to miss out on any potential revenue because of money-sucking expenses. The best hotel PMS will let you customize how much each line item costs so that you can easily see where the money is going and what needs to be done to increase it. This way, you'll save more money in the long run!
Inventory management– Managing inventory is no easy feat in any business, especially in hotels. The best hotel property management software will allow you to easily track your inventory items and their locations, making monitoring costs much easier than doing it manually every month or so. You'll also see exactly how much inventory is left at any given time, giving you a better idea of when it's time for new purchases. 
Document management– The document management module is one of the most critical features of any property management software system. It allows you to manage all your documents in your system, including leases, occupancy agreements, and other contracts your hotel needs to have on file. You can also assign permissions to certain documents so that only certain people can access them. This feature also comes with a calendar where you can create events by associating them with specific documents or even selecting multiple documents at once and creating a new event.
Property reports– A property report is another important feature offered by most hotel property management software systems today. It helps you get an overview of your rooms and determine which ones need to be upgraded or repaired based on the information provided in each report. You can also create custom reports based on different criteria, such as the number of rooms occupied or vacancy rates per month. These reports help you make informed decisions about what needs updating or repairing in your hotels.
Reporting and analytics– Hotel property management software are all about reporting. Hotel managers need to see the whole picture of their properties and how they perform so that they can make critical decisions on whether or not to invest in new assets or take advantage of new opportunities.
Reporting and analytics tools allow you to do this by allowing you to track important financial metrics such as occupancy rates, guest satisfaction scores, revenue per room, and even more complex metrics such as average length of stay by guests. These reports will help hotel managers make informed decisions about their properties in order to increase profits.
Accounting module-The hotel accounting is one of the most important modules in property management software. This module will help you in managing all your transactions, including inventory. You'll be able to track and record the amount of money you have spent on each room or service, for example. You can also manage your assets such as leases, mortgages, equipment, and more
Marketing module– The marketing module will help you attract new customers through social media and other channels like email marketing. It gives you a better picture of how many people are visiting your website, who they are, and what they're doing there. This helps you plan your marketing strategy in advance so that it's targeted at the right people.
Bottom Line
Great property management software should be versatile and easy to use, but it should also have unique features to manage a hotel. Ultimately, you want software that will help you streamline your operations, save time and money, and achieve success even more quickly than before.