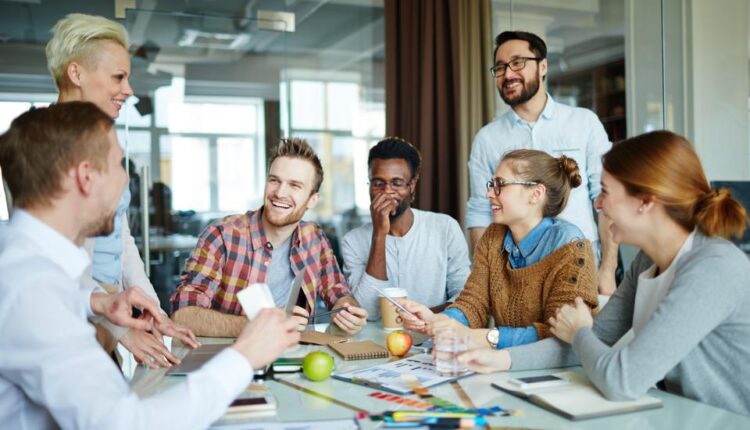 Creating Employee Recognition Programs That Help to Keep Your Employees Engaged
Employee recognition has been proven to be one of the most effective ways to improve employee engagement and retention. Studies have shown that staff members who feel valued are more likely to stay with an organization, as well as increase productivity. However, it's not always easy to create a program that will keep employees engaged. In this article, we'll discuss how to create employee recognition programs that will help you reap these rewards. We'll also cover topics like implementing recognition programs, company culture, and more.
What are the benefits of employee recognition programs?
Companies have a variety of reasons for implementing employee recognition programs. Some reasons are to increase brand awareness and recognition, while others might include increasing productivity. Employee recognition programs have been proven to increase motivation and job satisfaction, as well as improve retention rates.
Employee recognition programs can also be used to promote company culture in the workplace. Not only will employees feel valued and appreciated, but they'll also be proud to be a part of the organization. These types of programs help build a sense of community at work and reduce turnover rates by encouraging employees to stay with your company for the long term. With these many benefits, it's hard not to see how important these types of programs are.
How to implement an effective employee recognition program
The most effective way to create an employee recognition program is to start small. If you're looking to implement a full-blown, company-wide program, it's likely your employees won't be ready for it. Begin by implementing smaller programs that are more manageable for your company. For example, give each team member in your office a personal appreciation card on their birthday or anniversary. You could also set up a voluntary weekly challenge or ask employees to submit photos of their work they feel particularly proud of.
Implementing your recognition program
One of the best ways to create a recognition program that will keep your employees motivated is to tailor it to the company culture. For example, if your company is known for being a work hard, play hard environment, you might want to implement some form of a competition program. If the company culture is more community-oriented, you could consider creating a program that recognizes team members for their individual contributions. It's important that you have your employees' input when developing your recognition program. This way you can tailor it to their needs and ensure it will be effective with all of them in mind.
Another way to ensure that your recognition programs are successful is by including some sort of goal-setting component in them. The goals could be as small as completing an online activity or reaching a particular level of performance on your performance review system. There are many different types of goals that you can implement into your employee appreciation programs, but having one at the forefront will definitely help keep employees engaged and engaged with the organization's goals.
Understanding company culture
A company's culture is an important part of its identity. It defines what the company stands for and how it operates. Culture is also one of the key elements that help to attract, retain, and promote employees.
One way to increase your company's culture is by implementing a recognition program. In order to create a program that meets your company's culture, it needs to be tailored to what employees value most. For example, if you want your employees to see their contributions as meaningful and rewarding, then you may want to create a program that rewards them for their efforts. If you want your staff members to feel like they're part of the family and are valued members of the team, then you might consider creating an employee appreciation event or ceremony.
Conclusion
Employee recognition programs can be a great way to keep employees engaged and build a sense of community with your business. But many companies fail to realize the full benefits of employee recognition programs, which can lead to a lack of motivation, disengagement, and even turnover. By implementing an effective employee recognition program, you can bring out the best in your employees and build a culture that is healthy for your business.