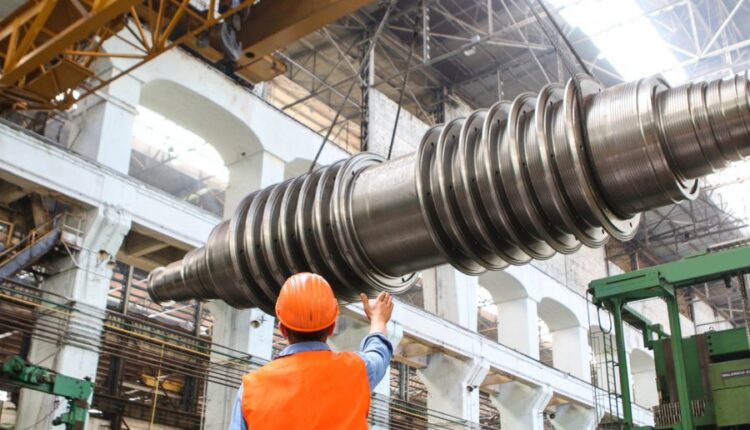 Be Aware of the Various Advantages of Manufacturing Your Products in China
These days, you find that almost every product available on the market is labelled with "Made in China" whether it is any toys, mobile phones, or any other industrial products. China has turned into the world's factory. Also, most companies in the USA have now recognized the benefits of shifting their manufacturing base to China.
Let us share a few hard data about China, which will prove how China's potential in the manufacturing sector is continuously growing. In the year 2002, about 80 million people in China were engaged in the manufacturing sector and the same number has grown to 100 million in the year 2009.
On the other hand, the same data in the USA is steadily declining. In 2009, about 15 million people were engaged in manufacturing activities. This shows that the manufacturing base has now shifted from Western countries to China.
The basic reason for this shift is the cost of labour. Besides that, the economy of China is continuously growing and the country is trying to uplift its people from poverty. The wages in China are extremely low and they also have highly skilled and trained manpower in abundance.
Therefore, under this kind of scenario, it makes sense to produce an item in China rather than in your own country, where labour cost is extremely high. So, if you want to make your business successful and increase your profitability, then China is your destination for producing your products.
Therefore, we will try to list out the various advantages that any business company in the western world can get if they decide to produce an item in China rather than in their home country.
Today, China has established itself as a country to be the second-largest economy in the world. All the data for the last 2 years are showing that today, China is one of the largest manufacturing bases in the world.
The economy of the country is rapidly growing. Even under the latest COVID-19 crisis situation when the whole world's economy suffered, China's economy was still growing.
There are plenty of sourcing agents working in China who can help you to identify a suitable manufacturer of any kind of industrial product that you are willing to produce in China.
Lower manufacturing costs
If you ever try to compare the cost of production in China with your own country, you will be surprised to find the difference. With the size of the manufacturing base available in China and the availability of technical manpower to manufacture, China is absolutely unbeatable.
All of these make China an ideal country to manufacture your product rather than your own country.
One of the major reasons to produce an item in China is perhaps the availability of cheap labour sources. China has got the highest population in the world and the country has really succeeded to convert its huge manpower into an asset.
As a result, China can offer labour cost that is totally unbeatable.
Higher production capability
Most of the factories that are based in China, manufacture items for global needs. If you look at their production capacity then you will be totally surprised. All these factories have been producing goods for many years.
The quantity that any Chinese factories are capable of making is unbelievable.
Better opportunities for expansion and diversification
Are you interested to expand your manufacturing base or planning for diversification? You must then try to outsource your products from China. You can directly sell your products from any Chinese company directly to your customers anywhere in the world.
You can cut your lead times
Most of you while manufacturing in your own country, you can always cut down on your lead time. You can follow the JIT (Just in Time) concept and manufacture exactly how much is needed so that you can save money on your inventory cost.
This way not only can you avoid delays but also save your budget by not making overproduction.  This is what you are accustomed to while producing domestically.
However, when you are outsourcing, this becomes a drawback because your lead time is going to increase significantly as your manufacturing unit is far away.
However, with Chinese manufacturers, actually, there are ways of cutting lead times and also experiencing quick deliveries of all your products, which will allow you to carry much less amount of stock and also spend less.
All the companies in western countries can exploit the advantages that Chinese suppliers can offer. That is the reason, you can see that most successful companies are now engaged in importing textiles, electronics, toys, and many more items from China.
Having such a wide base you can better produce an item in China and increase your production base and supply your product anywhere in the world.
As we have already said enough that in today's scenario, manufacturing anything domestically can be very expensive if you consider the cost of labour, training, manufacturing process complications, cost of any equipment, etc.
If you are a start-up company or new to the industrial field, it is going to be extremely difficult to compete. China can eliminate this high failure rate which is so common to see in domestic manufacturing.
In China, production efficiency can be extremely high and also due to cheap labour costs it is going to be much more affordable. Certain complications such as defects can hardly derail your operation. Your production can continue smoothly and also at very little cost to your business.
When you are sourcing products from China, then you choose a well-managed sourcing procedure that allows you to minimise the risks involved in the process.
When you buy things from China, you will be involved in every stage of the process. This, in turn, is going to enable you to receive early alerts of fraud risks, excessive profits, and late deliveries, allowing you to take action to effectively decrease them.
Looking at all these advantages to produce an item in China, you can see how your business can make more profit, if you move your production base to this country. There are plenty of sourcing agents available who can help you to smoothen your process in China.