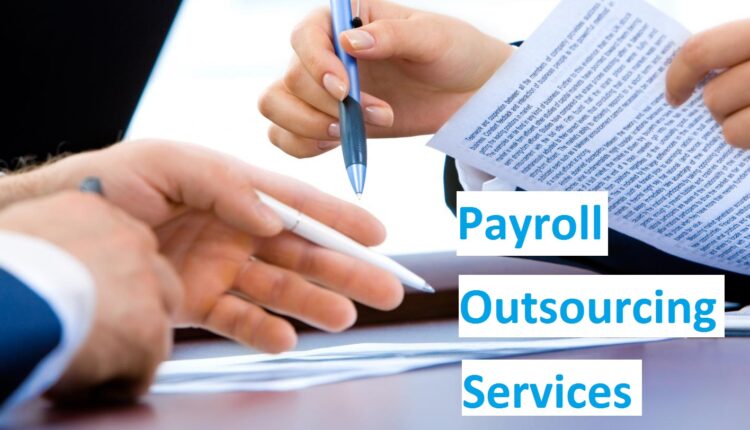 9 Key Benefits of Outsourcing Payroll Service
Outsourcing is one way to make a payroll process seamless. It also means everyone will get paid the right amount on time.
More often than not, HR experts spend a lot of time processing payrolls at the expense of dedicating their time to higher-value tasks and strategies.
Payroll remains a very time-intensive procedure. And this isn't just because you want to complete the process but also because you want to stay compliant with legislative and tax requirements.
Apart from this, there are numerous benefits of outsourcing payroll services from experts, like BoardRoom. Some of the key benefits you can get are:
1. Save the Costs
Usually saves businesses cash compared to doing the task in-house. And doing it in-house means you will have to invest in payroll software, training, and computer equipment to ascertain payrolls are processed well.
In addition, employers will need to be updated on the changes in accounting deadlines, tax rules, and personnel. Missing either of these can expose your business to more liabilities.
Plus, it is cost-effective to hire one of the best payroll outsourcing companies, where workers work 24/7, saving you money in the long run.
2. Guaranteed Compliance and Payroll Accuracy
Processing payroll for one individual requires an average 15 pieces of personal information. And if any of them is wrong, you will deal with payroll errors.
A payroll error doesn't just frustrate workers. They may also cost you cash. For instance, incorrect or late submission of workers' tax may result in hefty fines from the government.
Plus, you have to consider some changes to legislative compliance and reporting obligations. Small businesses especially need help to be on top of complicated and frequent legislation, and tax code changes.
Being updated encompasses knowing that changes have occurred. You will take away the hassle by outsourcing payroll to an expert or a reliable company. Mostly, payroll companies work with a professional team to ensure the accurate processing of payrolls.
3. Payroll Expertise
External factors, including payroll laws, new forms, regulations, and withholding rates, change frequently and may affect your capability to process payrolls. Keeping up with those changes can be time-consuming. Adopting new processes can be more complicated.
But with the help of experienced payroll outsourcing companies, you may quickly adapt, understand, and implement those changes to taxes, laws, wage, hour laws, and reporting requirements.
You will also have access to experts who specialize in the payroll process. Not to mention, you may depend on such experts to monitor the latest requirements and the way they can affect your business. When such changes happen, they will inform you and make updates to your payroll system.
4. Access to Modern Technology
These days, payroll providers employ cloud-based technology to handle important data. This ensures audit-tracking of payrolls and better data integrity.
Keeping payroll data centralized allows wider access for clients instead of submitting those requests in-house – something that may take many days to process.
In addition, outsourcing payroll will benefit you from RPA (robotic process automation) that most specialists use to optimize processing that improves both timelines and accuracy of international payrolls.
Top payroll companies also provide a cross-functional collaboration with related systems that may be key to your organization's success. Payroll systems and HR integration may provide a lot of advantages over separate functions. That may include the following:
Reduced administrative and IT costs
Increased efficiency
Time-saving
5. Improved Security
Processing payrolls is a risky and complex business operation. In fact, even with long-term and trusted workers, there will always be risks of funds embezzlement and identity theft. There are also risks involved in using an in-house software program.
Unlike in-house teams, many payroll services provide a safe haven for confidential payroll information. Apart from multiple server locations and redundant backup, the best payroll service providers invest in high-end systems for protecting and storing data.
6. Save Time
Dealing with the payroll process is not a piece of cake. Payroll departments must look into several intricate details, like benefit deductions, terminations, new hires, and garnishments, to mention a few. Plus, changes in state and federal regulations make it more complex.
Managing payrolls internally is a complicated task, and every year, businesses doing so mostly end up spending a lot of time preparing W2s.
Fortunately, outsourcing the payroll process can unburden you of such worries. In addition, it will free up time you can use for other core functions that are more vital for your organization.
7. Remain Compliant with PAYE Responsibilities and Tax Obligations
PAYE and tax are key areas, which cause concern for many business owners. While they are imperative to get them right, they aren't every individual's forte.
That is where a reliable payroll service provider comes in handy. The best service provider will become a partner to you and everyone in your business organization.
So before you hire any service provider, ensure they are people you may depend on and trust in matters related to PAYE and tax.
8. Keep Things under Control
Most business owners think that outsourcing means losing control. But with a managed payroll service, you may still be in control.
With a managed payroll service, you may also choose which functions you should hand over and those you need to do in-house.
It is basically not an all-or-nothing strategy. Rather, partnering with the best-managed service providers is scalable and flexible.
9. Enhance Workers Experience
Payroll mistakes mostly happen when payrolls are handled by people who are not professionals. These mistakes may lead to late or inaccurate worker payments, affecting the general workers' experience.
The best payroll service providers may tremendously contribute to workers' retention strategy, even if you are running a big team where everyone has a different pay period, contract, and wage.
The Takeaway!
Working with a reliable payroll outsourcing company will help optimize payroll processes and eliminate the importance of hiring an in-house team. Not to mention outsourcing payroll services can help to improve workers' experience, save time, and reduce costs.